Bruno Fernandez, the Broker/Owner of Imagine Realty, was born and raised in Lugo, Spain! Upon graduating from Law School, he moved to the United States in 1996 and has taken the world by storm ever since. His work experience ranges widely from teaching, to becoming an assistant principal and dean, to banking, to creating non-profit organizations, to where he truly found his life work's passion: real estate. Bruno formally earned his US Citizenship in 2008, and he created his first real estate investment company shortly after. It is here that he discovered his love for helping families purchase the homes that he had poured his blood, sweat, and tears into creating for them. He knew from then on that real estate was his passion and his calling. The name "Imagine" to Bruno represents all of the amazing possibilities and doors that were opened for him upon moving to the United States. He always imagined a life where anything was possible, regardless of one's background, education, ethnicity, social status- none of it matters here in the Land of Opportunity, and he will never stop carrying out his passion through the motivation he and his wife have ignited inside themselves together with their creation of Imagine Realty.
(727) 254-9464
imaginerealtyflorida@gmail.com
Katie Fernandez, the Owner/REALTOR® of Imagine Realty, was born and raised in Lakeland, Florida, but always spent more time with her friends and family in Tampa and St. Petersburg, so she really has three hometowns! After graduating from Florida State University, she moved to Chicago, Illinois and left her mark on the Windy City for two years. After realizing that she was too far away from her family and the beautiful sunshine, Katie moved back to St. Petersburg and taught high school math for three years. It was actually at this school that she and Bruno met! After their wedding in February 2018, she retired from the classroom to become a full-time realtor, and has never looked back since. Katie and Bruno knew upon meeting each other that they had to use their go-getter, lighthearted spirits to help people together. Katie jumped on board with Bruno's real estate investment company, and fell in love with the industry from there. She believes that they are an amazing team, and that they work incredibly hard to communicate their ideas and goals with each other. When Bruno mentioned wanting to start a brokerage, there was no question in either of their minds that it was going to happen, and he always had his wife's support every step of the way. The name "Imagine" to Katie represents not only carrying on the legacy of care, kindness, and inclusion instilled within her by her grandmother, but also letting her imagination run wild with Bruno in their life, their love, and this wonderful, trustworthy company that they have created together from scratch.
Cell: (727) 239-9297
Office: (727) 504-8909
Katiefernandez210@gmail.com
Dwight Barnett moved to Queens, NY from Portmore, Jamaica. He graduated from Herkimer County Community College and Lynn University in Boca Raton, Florida where he studied Business Management. During his collegiate career, Barnett was a three time All-American and NJCAA National Player of the year, and was later drafted to play professional soccer for Chicago Fire of Major League Soccer. Passionate about soccer, after his professional soccer career he went on to be the Director of Soccer Shots Tampa and coach at Tampa Bay United (Tampa Bay Rowdies) where he worked with developing youth skills throughout the Tampa Bay area. 
While coaching, Dwight started a secondary career as an Independent Adjuster where he was able to help families recover from natural disasters throughout the Southeast. Being an adjuster has helped him develop a passion for Real Estate and an eye for quality properties. Dwight deals in all facets of the Real Estate business, whether it's navigating the way for first-time buyers, scoring that perfect distressed property, or providing help transitioning into a new area of life. His hard work, charisma, and dedication for helping others has developed great relationships throughout his time in the Real Estate business.
Cell:  (718) 926-3235
Yusmary Rico was born and raised in Caracas, Venezuela facing the majestic Avila mountain views.  She had the opportunity to travel through various countries, which ignited her passion for traveling.  In her native country, she studied Advertising, and proceeded to work in Telecommunications and customer service for over 12 years.  When she discovered that she enjoyed the creation and development of new products, she decided to obtain a Bachelor's Degree in Marketing as well!
She moved to the United States in 2014, and has lived in Florida ever since (which she attributes to our beautiful weather and welcoming Latino communities!)  She discovered her passion for Real Estate and decided to obtain her license.  Her goal is to help the Latino community pursue their dreams of homeownership in the beautiful Sunshine State.
Cell:  (813) 447-6263    Hablo Español 
Carrie James is a Kansas City native who has also lived in central Ohio.  She has a strong Midwestern work ethic, and an incredibly diversified background.  Imagine this:  she is a college professor, radiographer, singer, pastor, facility maintenance manager, business owner, and the list goes on!  Do not let this sway you- she is tenacious and passionate about the Real Estate industry.  Her diversified background is a huge plus in helping her clients spread their horizons, ensuring that they purchase a home they absolutely love!
Cell:  (941) 204-3505    
Mary Skorupa is a native of New Jersey!  She has over 13 years of experience with both Real Estate Sales and Community Association Management in Florida.  She serves our lush, beautiful Manatee and Sarasota Counties!  Whether you are looking to buy or sell, she will provide the very best customer service to ensure your experience through the entire process is happy and stress-free!
Cell:  (941) 773-1414   
"We couldn't have been more pleased with Mary.  She was outstanding.  Her professionalism was refreshing."
–Carolyn Carpenter, Seller
Hannah Rao was born in Coral Springs, Florida and later moved to the Tampa Bay area.  She attended the University of South Florida, where she graduated with a dual-Bachelor's degree in Finance and Business Management.  She has always had a passion for the Real Estate industry, and is excited to help you find your dream home!
Cell:  (863) 272-5561 
Ricky Cabrera 
Ricky joined the Imagine Realty team from Orlando in January 2020 after moving to St. Petersburg to be closer to his family.  He is an incredible Real Estate agent who has over 20 years of experience helping his clients to buy and sell their homes.  His energy is contagious, and we are lucky to have him on board with our company!
Hablo Español
Cell:  (352) 455-1041
rcrealty2000@yahoo.com 
Zoe Ledwith 
Zoe was born and raised in Madison, WI.  She moved to the Tampa Bay area in 2016, and absolutely loves the sunshine and warm weather.  As a former boutique shop owner, she has a passion for all things beautiful- especially beautiful homes and our gorgeous city!  She would love to help you buy or sell your home with Imagine Realty!
Cell:  (727) 637-2010
zoela.with@yahoo.com 
Jessica Stone
Jessica Stone is a Florida Girl, born and raised in the sunshine. She loves her hometown of beautiful Lakeland, and the surrounding areas of Central Florida as well.  After attending college on a full-ride volleyball scholarship, Jessica had the opportunity to live in multiple states- including Texas and Georgia. While traveling is an adventure she still actively enjoys, ultimately she was drawn back home by the allure of the ocean waves, sunshine, and proximity to her family. After returning home, Jessica pursued a rewarding career and served her community through veterinary medicine. She was even part of the team responsible for providing medical care for the swans of the City of Lakeland!  She later went on to specialize in the intense field of critical care/emergency referral services. Jessica has always had a special place in her heart for home and family, which ultimately drew her into the world of Real Estate.  Her passion for helping others has transitioned flawlessly into this field, where she gets to form relationships with her clients and help them with the biggest decisions of their lives!  Jessica is fueled with a fire to succeed, and truly wants what is best for her clients.  She is a family-woman who cannot wait to help you buy or sell your home with Imagine Realty!
Cell:  (863) 701-5035
realtorjessicastone@gmail.com 
www.jessicastone-realtor.com
"It was a pleasure working with Jessica.  She was highly professional- we will use and recommend her again!"
-Sabina Grbic, First-Time Home Buyer
Zack Higgins
Zack Higgins is a Florida native, originally from West Palm Beach, but has lived in Central Florida for the past ten years. Zack attended UCF and graduated with a Bachelor's degree in hospitality management and a Masters in sport and exercise science. During his time at UCF, Zack played competitive tennis and was able to travel and explore all throughout Florida playing in various tournaments. His love of sports and helping people came together when he started working at a tennis academy in Orlando after graduation.
Zack brings the same level of passion and care that has made him a great coach into the Real Estate industry.  He makes the process of finding your dream home easy and stress-free! 
Cell:  (561) 797-0206
zhigginsrealtor@gmail.com
Francesca de Laurentiis
Francesca is a Fort Lauderdale native, serving customers across the state of Florida. Born into a culturally diverse Columbian-Italian family, Francesca is trilingual (English, Italian and Spanish), with Spanish as her first language!
Instantly falling in love with the West Coast cotton-candy sunsets, she moved to Tampa to pursue a career in the insurance industry.  However, she discovered through working in Real Estate that she has a great passion for helping individuals with the biggest decision of their lives!  She has a primary focus of working with first time homebuyers, and provides wonderful coaching and insight into helping her clients make informed buyers' decisions.
Working at her Colombian family-owned hotel from a young age, Francesca learned to pay great attention to detail, customer service, and property management skills. She is known for her unmatched devotion to her clients, and strives daily to exceed their expectations. Clients appreciate her flexibility, accurate home market pricing, and ability to listen to their goals and desires.
In her free time, you can find Francesca volunteering at animal and homeless shelters, fostering dogs, and exploring nature.
Francesca can help you with any of your Real Estate needs!
Hablo Español          Io parlo Italiano
Cell: (813) 607-9628
FD@francescaFLhomes.com
Greg Greene
Greg is a devoted husband and father, helping people find that special house to call "home."  He also specializes in single-family and multi-family investment properties, to help secure a prosperous future for his clients.  Let him steer you into the right driveway! 
Cell: (610) 463-7787
realtorgregsellsflorida@gmail.com
Mike Murray
Originally from Boston, Massachusetts, Mike has been proud to call Florida his home for over 3 years. His passion for Real Estate is data-heavy and analytical, spanning from investment properties to traditional "retail" Real Estate. Whether he's researching properties or analyzing the best deals in town, Mike is driven to help his clients find the perfect property.  
Cell: (727) 858-0880
murray.mike21@gmail.com
Ian Richards
Ian is originally from South Bend, Indiana.  He graduated from the University of South Florida with degrees in Economics and International Business.  He is also a former All-American athlete with the USA Rugby team!  Ian specializes in Investment Real Estate, but also works closely with traditional homebuyers and sellers as well.  Give him a call today to get started!
Cell: (574) 333-5785
imbr678@gmail.com
Wendy Scrimpshire
Combining her background in Business and Marketing with her passion to share the Florida lifestyle with her clients,
Wendy
has found her calling as she truly is "Everybody's Realtor."
Whether you are searching for your first home or your forever home, you want the fast-paced downtown lifestyle or the laid-back beach feel,
Wendy
's knowledge of the area and ability to understand your wants and needs will make the home buying and selling adventure truly enjoyable.
Wendy
will ensure a personal connection and continues to work for each client in her own unique fashion, as her experience reminds her daily that every individual and every home buying/selling experience is very personal.  She ultimately wants every client to find happiness in their dealings with her!
Cell: (727) 537-WAVE  (9283)
imaginemydreamhome@gmail.com
Mario Brown
Mario
Brown, REALTOR® of Imagine Realty, was born and raised in Linstead, Jamaica. He attended the School of Architecture and Community Design at the University of South Florida, where he acquired his Master's Degree in Architecture.
Mario
provides efficient and reliable communication to his clients by always being readily available. His drive and passion for creating, accompanied with the resources at hand, permit him the ability to facilitate his clients' needs proficiently.
In addition to his passion for real estate and architecture,
Mario 
loves photography and has been pursuing this interest for over 8 years.  
He
has always had a passion for the Real Estate industry, and is thrilled to assist you in finding your forever home!
Cell: (561) 692-1857
Realty.MarioB@gmail.com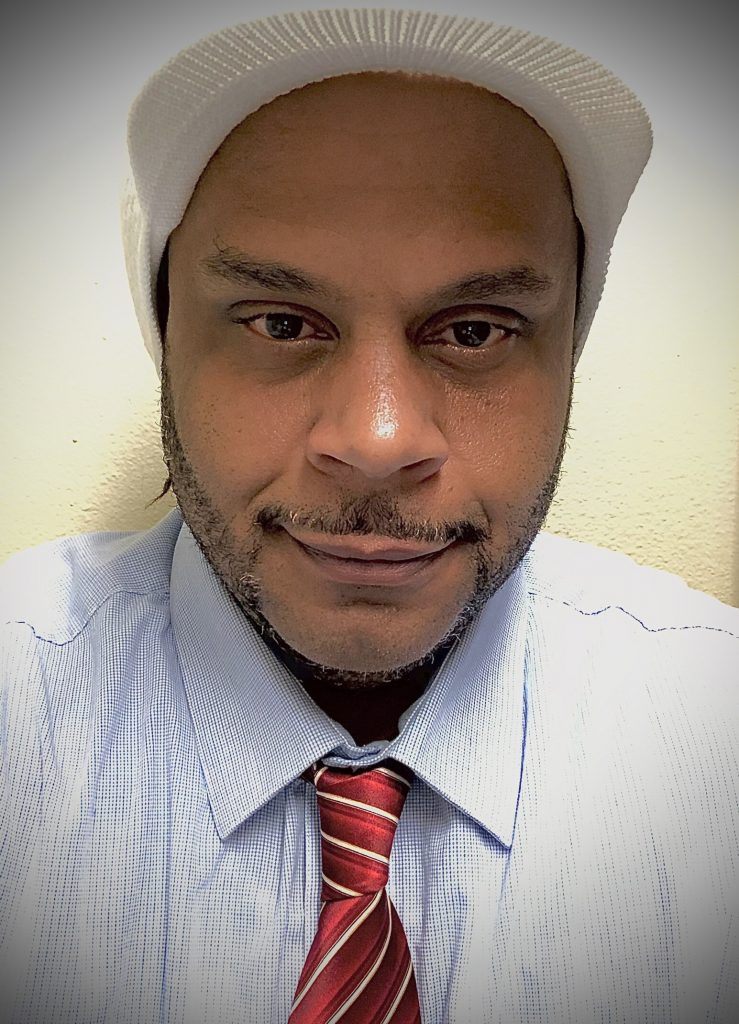 Michael Alicea
Michael Alicea was born and raised in Upstate New York in the wonders of the Hudson before making the move to St. Petersburg, Florida. He enjoys the warm winters that the Sunshine State offers, and does not miss the snow and cold weather one bit! He spent the past 10 years working in the Social Services field assisting individuals struggling with addictions. He now transfers his desire to help people into the Real Estate industry. He obtained his license and set his goal of assisting buyers, sellers, and real estate investors with completing their transactions as smoothly as possible. 
When Michael is not working, he spends his free time on the gorgeous local beaches of Pinellas County. He also loves to play handball, and is a member of the Pinellas County 3-wall handball team! 
He says: "If you are thinking about moving to Florida…call me. If you are thinking of selling your home…call me. If you are thinking of investing in real estate…call me. Just have a question? I'm here- call me!" 
Cell: (727) 342-0259
m.alicea.realtor@gmail.com
Brittany DeStefano
I represent Imagine Realty in Boynton Beach, FL and Palm Beach County, FL ~ these are such great places to live and work! Therefore, I chose to call them home for over 30 years. I was born in Summit, New Jersey but moved to Boca Raton, FL in preschool. Real Estate has always been a passion of mine, and I have an extensive background in sales, marketing, customer service and property management. I have additional experience in the financial services industry. I graduated from FSU in 2006 with Bachelor's degrees in Sociology and Psychology. My past and present experiences have allowed me to be a strong Realtor today!
I have been a Realtor for over 4 years, and have now decided to join the Boutique Real Estate company Imagine Realty! I am passionate about helping families find their next home and am committed to providing top-notch Real Estate service. I am currently a member of NAR (National Association of Realtors) and RAPB (Realtors Association – The Palm Beaches). I enjoy volunteering and networking in the community to exchange ideas, discovering new opportunities, and growing with other professionals.
When I am not working, you will most likely find me spending quality time with my husband, daughter, son and extended family/friends. I also enjoy other hobbies such as traveling, boating, going to the beach, reading, listening to music or dancing! I believe strong and healthy relationships are the foundation to success in all areas of life! I look forward to helping you buy or sell your next home!
Cell: (561) 376-0677
brittanyfaranda@gmail.com
Crystal Williams
~Experience~

Crystal has been trained by some of the best in the nation like Gene Rivers from Florida and Marc King from St. Louis, MO. They have trained her to be the top in communication, customer service, and negotiation~ she has even trained with Chris Voss, a former top FBI hostage negotiator to perfect her negotiation skills!  Her first year in the industry, she was an active part of 70+ closed properties. The most productive quarter she has ever had was with 47 simultaneously pending properties! She has also worked directly with David Jones, the CEO of Southern AZ and Coach for Mega Agents, and Rob Daniel, the Productivity Coach for Orlando, FL Agents. She worked on a successful high-producing team, grew exponentially, and is now working as an individual. She has always enjoyed growing and improving in her career!  


~Expertise~

Crystal found her niche in Luxury and Investment Real Estate. Naturally, we know first time homebuyers go hand-in-hand with investment-type-properties, due to the nature of the homes, and she really enjoys working with first time buyers/investors. She has been licensed in Florida since 2017, and before that she was a successful agent in Missouri. Crystal was born in LA, grew up in San Diego, and spent 10 of her college and early adulthood years in Southern Missouri. She has moved across the country herself, making her an expert in relocation. She also has a brother who is an investor, and is close friends with other investors in commercial businesses like Andy's Frozen Custard, a local gymnastics & cheer gym, and numerous rental properties. To sum this up, if you are looking to buy, sell, or invest in Real Estate, Crystal will be of great help to you.


~Communication~

Initially, there is a strategy planning session in person or online, allowing everyone to best understand how, when, and what to communicate. This session is vital and most Agents don't take the time to listen and understand each situation to the level that Crystal does. This session sets expectations for both clients and for Crystal, and allows our future conversations to be more productive.


~Awards/Recognition~

Crystal has previously been recognized as one of the top ISA (Real Estate Marketing) directors. She was also voted and elected as the lead of a team of eight Realtors in a local project based on her skills. Crystal is licensed in both Florida and Missouri, making her well-rounded on relocation. She also graduated multiple extensive extracurricular trainings for marketing and negotiation. The majority of Agents work only part time, but Crystal has dedicated her career to be a full time agent since she was only 21 years old!


~Personal~

Crystal supports the charities Mercy Ministries, CRU, and Gary Keesee. Back in the day, she coached gymnastics because of her love for the sport. She used to model as a hobby, and signed with Richie Walls Entertainment, but doesn't have time for it these days! She loves to travel a few times every year to the West Coast, desert, or mountains. She and her husband have been together since 2010, and have two beautiful daughters who enjoy dancing and spending time with their friends.

~Commitment~

Her commitment to you as a business partner is to consistently keep you updated and informed to make this experience as seamless as possible. Crystal makes the processes of buying/selling/investing about you and your needs, and she does all of this in hopes that you will tell people how glad you were that you partnered up with her to take you through this home buying/selling/investing journey together. Communication and consistent updates prevent emotional roller coasters by being PROactive to situations vs the typical REactive behavior of most Agents.

If you have any questions, or need any recommendations for contractors, architects, repairmen, etc… reach out to Crystal~ she is always happy to put in a good word for other trustworthy people in the industry!
Cell: (417) 414-1361
InvestLuxuryCW@gmail.com
Sherry "Bonita" Benitez
With a passion for service, Sherry is committed to assisting her clients with buying or selling their homes and ensuring a successful transaction. Her engaging nature, contagious smile, and ease in which she connects with people makes Sherry an invaluable asset in helping you with one of the most important decisions you will ever make! As a proud member of the National Association of Realtors, Sherry carries the values of hard work, integrity, and outstanding client service into everything she does.

With an enthusiasm to learn and share knowledge, Sherry previously served her Central Florida community as a middle and high school teacher prior to becoming a Realtor. With Bachelor's and Master's degrees in Business Management under her belt, she became a critical asset within the school system. The experience of working in schools taught her to be communicative, thorough, and detail-oriented.

When Sherry isn't making home ownership dreams come true for her clients, she is spending time with her 2 beautiful boys, Zeke and Gabi. For fun, she enjoys surfing the net and blogging. It's evident that Sherry truly enjoys meeting and establishing relationships with people and will work hard to help you accomplish your Real Estate needs.
Cell: (321) 348-0688
hello.sherrybenitez@gmail.com
Chantel DiMuzio
"Coach Chantel", as she is known locally, loves living the Florida lifestyle! Originally from Atlanta, Georgia, Chantel chased the warm breezes and sunshine to the Tampa area that she has called "home" for the past 16 years. A fitness Guru and 7x Marathon runner, Chantel is a Run coach as well as a Yoga and Pilates aficionado. When she's not teaching classes at the Y, you may see her running the trails in her lovely Fishhawk community.
Chantel discovered her passion for Real Estate during her own home buying experience. She loves getting to know her clients on a personal level through the "listen first" philosophy, and then taking the challenge of matching their needs and desires to their perfect dream home! Chantel believes buying or selling your home is like a marathon—work hard, train smart, and attend to every detail to see it through to the finish line!
Ready to take the plunge? Contact Chantel today!
Cell: (813) 404-2861
CoachCD.realty@gmail.com