Bruno Fernandez, the Founder/Broker of Imagine Realty, was born and raised in Lugo, Spain! Upon graduating from Law School, he moved to the United States in 1996 and has taken the world by storm ever since. His work experience ranges widely from teaching, to becoming an assistant principal and dean, to banking, to creating non-profit organizations, to where he truly found his life work's passion: real estate. Bruno formally earned his US Citizenship in 2008, and he created his first real estate investment company shortly after. It is here that he discovered his love for helping families purchase the homes that he had poured his blood, sweat, and tears into creating for them. He knew from then on that real estate was his passion and his calling. The name "Imagine" to Bruno represents all of the amazing possibilities and doors that were opened for him upon moving to the United States. He always imagined a life where anything was possible, regardless of one's background, education, ethnicity, social status- none of it matters here in the Land of Opportunity, and he will never stop carrying out his passion through the motivation he and his wife have ignited inside themselves together with their creation of Imagine Realty.
(727) 254-9464
Bruno@imagineMYhome.com
Katie Fernandez, the Founder/Broker of Imagine Realty, was born and raised in Lakeland, Florida, but always spent more time with her friends and family in Tampa and St. Petersburg, so she really has three hometowns! After graduating from Florida State University, she moved to Chicago, Illinois and left her mark on the Windy City for two years. After realizing that she was too far away from her family and the beautiful sunshine, Katie moved back to St. Petersburg and taught high school math for three years. It was actually at this school that she and Bruno met! After their wedding in February 2018, she retired from the classroom to become a full-time Realtor, and has never looked back since. Katie and Bruno knew upon meeting each other that they had to use their go-getter, lighthearted spirits to help people together. Katie jumped on board with Bruno's real estate investment company, and fell in love with the industry from there. She believes that they are an amazing team, and that they work incredibly hard to communicate their ideas and goals with each other. When Bruno mentioned wanting to start a brokerage, there was no question in either of their minds that it was going to happen, and he always had his wife's support every step of the way. The name "Imagine" to Katie represents not only carrying on the legacy of care, kindness, and inclusion instilled within her by her grandmother, but also letting her imagination run wild with Bruno in their life, their love, and this wonderful, trustworthy company that they have created together from scratch.
Cell: (727) 239-9297
Office: (727) 504-8909
Katie@imagineMYhome.com
Carrie James is a Kansas City native who has also lived in central Ohio.  She has a strong Midwestern work ethic, and an incredibly diversified background.  Imagine this:  she is a college professor, radiographer, singer, pastor, facility maintenance manager, business owner, and the list goes on!  Do not let this sway you- she is tenacious and passionate about the Real Estate industry.  Her diversified background is a huge plus in helping her clients spread their horizons, ensuring that they purchase a home they absolutely love!
Jessica Stone
Jessica Stone is a Florida Girl, born and raised in the sunshine. She loves her hometown of beautiful Lakeland, and the surrounding areas of Central Florida as well.  After attending college on a full-ride volleyball scholarship, Jessica had the opportunity to live in multiple states- including Texas and Georgia. While traveling is an adventure she still actively enjoys, ultimately she was drawn back home by the allure of the ocean waves, sunshine, and proximity to her family. After returning home, Jessica pursued a rewarding career and served her community through veterinary medicine. She was even part of the team responsible for providing medical care for the swans of the City of Lakeland!  She later went on to specialize in the intense field of critical care/emergency referral services. Jessica has always had a special place in her heart for home and family, which ultimately drew her into the world of Real Estate.  Her passion for helping others has transitioned flawlessly into this field, where she gets to form relationships with her clients and help them with the biggest decisions of their lives!  Jessica is fueled with a fire to succeed, and truly wants what is best for her clients.  She is a family-woman who cannot wait to help you buy or sell your home with Imagine Realty!


"It was a pleasure working with Jessica.  She was highly professional- we will use and recommend her again!"
-Sabina Grbic, First-Time Home Buyer
Zack Higgins
Zack Higgins is a Florida native, originally from West Palm Beach, but has lived in Central Florida for the past ten years. Zack attended UCF and graduated with a Bachelor's degree in hospitality management and a Masters in sport and exercise science. During his time at UCF, Zack played competitive tennis and was able to travel and explore all throughout Florida playing in various tournaments. His love of sports and helping people came together when he started working at a tennis academy in Orlando after graduation.
Zack brings the same level of passion and care that has made him a great coach into the Real Estate industry.  He makes the process of finding your dream home easy and stress-free! 
"I highly recommend Zack as your Realtor. He is very attentive, a strong negotiator with kind communication skills. He is very dedicated and professional!"
– L. Hernandez, Seller
"I sold and bought a home with Imagine Realty. My Realtor was Zack Higgins. He went above and beyond himself to walk me through the Real Estate industry. He was there for me every step of the way. Zack you were awesome!"
– P. White, Seller
Francesca de Laurentiis
Francesca is a Fort Lauderdale native, serving customers across the state of Florida. Born into a culturally diverse Columbian-Italian family, Francesca is trilingual (English, Italian and Spanish), with Spanish as her first language!
Instantly falling in love with the West Coast cotton-candy sunsets, she moved to Tampa to pursue a career in the insurance industry.  However, she discovered through working in Real Estate that she has a great passion for helping individuals with the biggest decision of their lives!  She has a primary focus of working with first time homebuyers, and provides wonderful coaching and insight into helping her clients make informed buyers' decisions.
Working at her Colombian family-owned hotel from a young age, Francesca learned to pay great attention to detail, customer service, and property management skills. She is known for her unmatched devotion to her clients, and strives daily to exceed their expectations. Clients appreciate her flexibility, accurate home market pricing, and ability to listen to their goals and desires.
In her free time, you can find Francesca volunteering at animal and homeless shelters, fostering dogs, and exploring nature.
Francesca can help you with any of your Real Estate needs!
Hablo Español          Io parlo Italiano
Greg Greene
Greg is a devoted husband and father, helping people find that special house to call "home."  He also specializes in single-family and multi-family investment properties, to help secure a prosperous future for his clients.  Let him steer you into the right driveway! 
Mike Murray
Originally from Boston, Massachusetts, Mike has been proud to call Florida his home for over 4 years. His passion for Real Estate is data-heavy and analytical, spanning from investment properties to traditional "retail" Real Estate. Whether he's researching properties or analyzing the best deals in town, Mike is driven to help his clients find the perfect property.  
Wendy Scrimpshire
Combining her background in Business and Marketing with her passion to share the Florida lifestyle with her clients,
Wendy
has found her calling as she truly is "Everybody's Realtor."
Whether you are searching for your first home or your forever home, you want the fast-paced downtown lifestyle or the laid-back beach feel,
Wendy
's knowledge of the area and ability to understand your wants and needs will make the home buying and selling adventure truly enjoyable.
Wendy
will ensure a personal connection and continues to work for each client in her own unique fashion, as her experience reminds her daily that every individual and every home buying/selling experience is very personal.  She ultimately wants every client to find happiness in their dealings with her!

(727) 537-WAVE (9283)
imaginemydreamhome@gmail.com
"Wendy Scrimpshire truly helped to relieve all of my angst through the entire process. Whenever I had a question she was right there to help, whenever I got stressed, she assured me that things were right on track and not to worry…my home purchase went smoothly, we got a great house for a remarkable price and I highly recommend working with Wendy to all of my friends!"     
-D. Schwenker, Buyer
I couldn't have asked for a better Realtor than Wendy Scrimpshire! She was very attentive and responsive to our wants and needs. Thank you so much for helping us find our dream home!!!   
-C. Hues, Buyer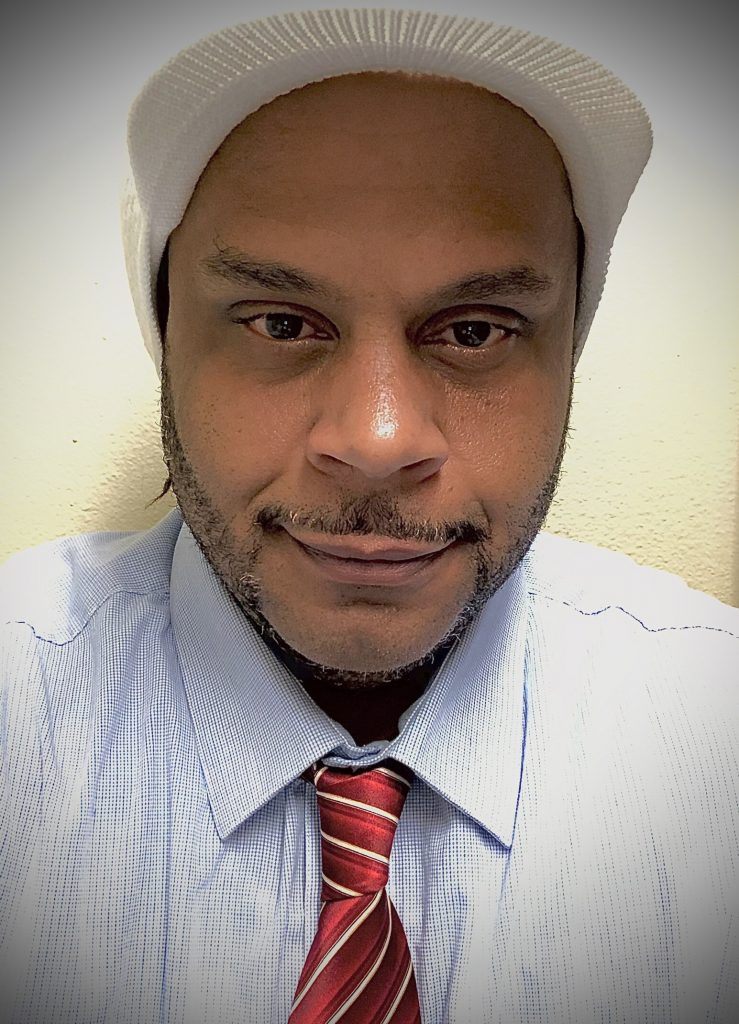 Michael Alicea
Michael Alicea was born and raised in Upstate New York in the wonders of the Hudson before making the move to St. Petersburg, Florida. He enjoys the warm winters that the Sunshine State offers, and does not miss the snow and cold weather one bit! He spent the past 10 years working in the Social Services field assisting individuals struggling with addictions. He now transfers his desire to help people into the Real Estate industry. He obtained his license and set his goal of assisting buyers, sellers, and real estate investors with completing their transactions as smoothly as possible. 
When Michael is not working, he spends his free time on the gorgeous local beaches of Pinellas County. He also loves to play handball, and is a member of the Pinellas County 3-wall handball team! 
He says: "If you are thinking about moving to Florida…call me. If you are thinking of selling your home…call me. If you are thinking of investing in real estate…call me. Just have a question? I'm here- call me!" 
Crystal Williams
~Experience~
Crystal has been trained by some of the best in the nation like Gene Rivers from Florida and Marc King from St. Louis, MO. They have trained her to be the top in communication, customer service, and negotiation~ she has even trained with Chris Voss, a former top FBI hostage negotiator to perfect her negotiation skills!  Her first year in the industry, she was an active part of 70+ closed properties. The most productive quarter she has ever had was with 47 simultaneously pending properties! She has also worked directly with David Jones, the CEO of Southern AZ and Coach for Mega Agents, and Rob Daniel, the Productivity Coach for Orlando, FL Agents. She worked on a successful high-producing team, grew exponentially, and is now working as an individual. She has always enjoyed growing and improving in her career!  
~Expertise~
Crystal found her niche in Luxury and Investment Real Estate. Naturally, we know first time homebuyers go hand-in-hand with investment-type-properties, due to the nature of the homes, and she really enjoys working with first time buyers/investors. She has been licensed in Florida since 2017, and before that she was a successful agent in Missouri. Crystal was born in LA, grew up in San Diego, and spent 10 of her college and early adulthood years in Southern Missouri. She has moved across the country herself, making her an expert in relocation. She also has a brother who is an investor, and is close friends with other investors in commercial businesses like Andy's Frozen Custard, a local gymnastics & cheer gym, and numerous rental properties. To sum this up, if you are looking to buy, sell, or invest in Real Estate, Crystal will be of great help to you.
~Communication~
Initially, there is a strategy planning session in person or online, allowing everyone to best understand how, when, and what to communicate. This session is vital and most Agents don't take the time to listen and understand each situation to the level that Crystal does. This session sets expectations for both clients and for Crystal, and allows our future conversations to be more productive.
~Awards/Recognition~
Crystal has previously been recognized as one of the top ISA (Real Estate Marketing) directors. She was also voted and elected as the lead of a team of eight Realtors in a local project based on her skills. Crystal is licensed in both Florida and Missouri, making her well-rounded on relocation. She also graduated multiple extensive extracurricular trainings for marketing and negotiation. The majority of Agents work only part time, but Crystal has dedicated her career to be a full time agent since she was only 21 years old!
~Personal~
Crystal supports the charities Mercy Ministries, CRU, and Gary Keesee. Back in the day, she coached gymnastics because of her love for the sport. She used to model as a hobby, and signed with Richie Walls Entertainment, but doesn't have time for it these days! She loves to travel a few times every year to the West Coast, desert, or mountains. She and her husband have been together since 2010, and have two beautiful daughters who enjoy dancing and spending time with their friends.
~Commitment~
Her commitment to you as a business partner is to consistently keep you updated and informed to make this experience as seamless as possible. Crystal makes the processes of buying/selling/investing about you and your needs, and she does all of this in hopes that you will tell people how glad you were that you partnered up with her to take you through this home buying/selling/investing journey together. Communication and consistent updates prevent emotional roller coasters by being PROactive to situations vs the typical REactive behavior of most Agents.
If you have any questions, or need any recommendations for contractors, architects, repairmen, etc… reach out to Crystal~ she is always happy to put in a good word for other trustworthy people in the industry!
Damir Mujkic
I have over $20 million in sales (and counting!), and numerous satisfied clients. I never settle for less than complete satisfaction.
I have built my successful business by focusing on my clients. The key principal that I run my business on is valuing relationships over transactions. Buying, selling, and investing in real estate is an exciting and complex adventure. It can also be a very time-consuming and costly one if you're not familiar with all aspects of the process, and if you do not have the best information and resources at hand. I pride myself on educating and empowering my clients to fulfill their dreams. I help my clients balance the qualitive and quantitative choices to obtain the best possible outcome.  I know that homeownership is the result of hard work and sacrifice. To be part of the process is a privilege and I do not take that responsibility lightly.
I bring the knowledge, experience, and connections that have come from involvement in many real estate transactions. My comprehensive, high-quality services can save you time and money, as well as make the experience more enjoyable and less stressful.
After graduating from Virginia Tech with a B.S. in Finance, I spent the first four years of my career providing consulting services (at Deloitte and Protiviti) to the real estate industry, Fortune 500 companies, and federal agencies. Subsequently, I worked for Freddie Mac in a senior position, so I have truly worked within the full spectrum of the real estate industry. This past experience has been invaluable in seeing the larger picture. These experiences have led to a highly data-driven approach – tracking the heartbeat of the local market and understanding the implications of the macro environment.
Providing my clients with comprehensive high-quality service is my top priority. So when you decide to buy, sell, and/or invest please contact me and let's get started!
Please don't hesitate to reach out. I love talking real estate – there is no commitment and no pressure.
Bella Guillen
Bella is an immigrant who was born in Dominican Republic and raised in Brooklyn, New York in Sunset Park- a neighborhood that was so named because of the elevation of the park and its views of the sunset and the Manhattan skyscrapers. The row houses of brownstones and the different backgrounds of the community inspired her interest in Real Estate! Her parents owned their business where, during her childhood, she learned to pay attention to details and to treat each customer with integrity. 
Her professional journey in Real Estate started 15 years ago when she accepted a part-time position in a brokerage firm for one year while she simultaneously served in the Pharmaceutical industry AND completed her Bachelor's Degree in Business Administration/Sales! She has worked with some of the largest Pharmacy Benefit Managers, hospitals, first responders, specialties, retailers, and independent pharmacies nationwide. Being a risk-taker, Bella moved to Miami in 2017. She was focusing in Pharmaceutical Sales, and managed the territory of Miami, eventually expanding her reach throughout Key West, Naples, and Fort Myers. She earned a strong referral base due to her dedication, communication, and professionalism. Her sales expertise, negotiation skills, knowledge, persistence, empathy, transparency, and strong work ethic are incredibly valuable assets that she carries throughout her client dealings. She believes that appreciation is the key to any relationship, and she treats her customers with integrity and respect in every transaction. She takes pride in saying that she has earned her strong ethics from both of her immigrant parents!
During her free time, Bella is volunteering and helping those in need, training outdoors, doing Pilates, or reading. She loves to travel with family and explore the city of Miami, where she has further developed her passion for Real Estate. 
Bella is fluent in both English and Spanish. She is a member of the National Association of Realtors, and is committed to help you accomplish your dream- whether you're looking to buy, sell or invest with Imagine Realty! 
Hablo Español

Heather Schultz
Heather was born and raised in Chicago, Illinois until the tender age of 10, when she moved to Bradenton, Florida with her family. She has now been a resident of the Bradenton/Sarasota area for over 40 years, and growing up here has afforded her the opportunity to get to know both cities very well.  She absolutely loves what Bradenton and Sarasota each have to offer in their own unique ways.
Heather now resides in Sarasota with her daughter, who is on her way to college in the fall!  She plans to keep busy not only as a Realtor assisting buyers and sellers achieve their Real Estate goals and dreams, but also as a paralegal with a local prestigious law firm, where she has worked for over 10 years. Heather enjoys all things outdoors and works hard at maintaining a healthy balance between work and play. She is excited to join our team, and looks forward to making your dreams come true! 
Dr. Michael Kowalski
I just wanted to take a moment to introduce myself! I was born in New York City and grew up on Long Island, graduating from the "famous" Great Neck South High School. I hold a Bachelor's degree from the University of North Carolina at Chapel Hill, where I also played baseball. UNC Chapel Hill is known for being an excellent academic institution and the first public university in the USA (not just a great basketball school!).
In 1997 I earned my Doctor of Chiropractic degree from Sherman College of Chiropractic, and have helped thousands of patients achieve their health care goals in South Carolina, Kentucky, Indiana, and here in Florida. With me as your Realtor, it's a win-win~ as we work together to align your real estate goals, I can even align your spine!! Although I've been out of baseball and athletics for many years, I enjoy biking, weight training, cooking yummy healthy meals, and traveling. I am married with two children. My wife (LeeAnn) is an anesthesia provider, my son Caleb (Indiana University graduate) is married and living in Kentucky; and my daughter Sarah is an extremely talented actress living in New York City.
As a Realtor licensed in Florida, I'm excited to be working under Imagine Realty!! My primary goal is to focus on my clients' various needs, dreams, and goals from the moment we meet and beyond by providing strategic marketing and transaction management. I am committed toward helping as many people as possible achieve their real estate goals in whatever capacity that may be. Rest assured, I will listen to you! With an understanding of your needs and wants, I will do my best to help you achieve them all! Look me up on Facebook and Instagram for some spontaneous, fun, informative and entertaining things 🙂 See you soon!
Stefanie Boettner
Stefanie Boettner comes with over 21 years of retail management and customer service experience.  Now, she is excited to be turning that customer service focus toward Real Estate.  Whether you are buying your first home, looking for investment properties, or selling your home to make way for that next chapter in your life, Stefanie's passion for service will help you on your way!
As a proud member of Imagine Realty's team, Stefanie carries the values of hard work, integrity, and outstanding customer service into everything she does.  Her professionalism, attention to detail, and commitment to always put her clients first ensure that she continually exceeds her clients' expectations.
Stefanie's other passion is spending time in the great outdoors!  She especially loves to camp, hike, and kayak. She also enjoys spending time with her adorable cat, George.
Stefanie is located in Port St. Lucie and is happy to call The Treasure Coast her home! She is looking forward to helping with your home buying and selling needs!
Carissa Woerner
An avid explorer and unwilling to settle, Carissa has lived all over our beautiful and diverse United States- from her Long Island, NY upbringing that instilled in her hard work and determination, to the deep south of Arkansas where she earned her Bachelor's degree in liberal arts and discovered her talent for photography and Interior Design. 
After College, Carissa relocated to Central Florida to work for the Walt Disney Company and further embrace her creativity as a photographer and Disney PhotoPass trainer. Always up for an adventure, she then moved to California to work for Disneyland and explore the West Coast before coming home to study Child Psychology and spend a few years as a pre-school teacher between New York City and Connecticut. 
After road-tripping through 47 of our 50 states and studying abroad in South America, she found that her heart is happiest in the Florida sunshine. Drawn to the easy living and coastal breeze, Carissa decided to plant new roots and moved back to the state in the summer of 2019. While working for Disney Cruise Line and earning her certificate in Interior Design, she also embraced the challenge of obtaining her Real Estate License. She delights in house hunting and finding hidden gems throughout Central Florida.
Carissa has a passion for serving others, prides herself in anticipating needs, and enjoys making any house into a home filled with memories. She is elated to be a Floridian again and is excited to help you find your slice of paradise too!
Jamie Cobb
Jamie Cobb was born and raised in central and southern Indiana.  She comes from an Information Technology background and has a love of project management, solving problems and developing client relationships.  While she began working remotely, she recognized the opportunity to move to the Sunshine State, and considers herself a true Floridian.  Real Estate has always been a lifelong passion of Jamie's, so she decided to pursue obtaining her license and extending her love of helping people. 
Utilizing her experiences with buying and selling homes, she is sure to provide an unmatched level of customer service and coaching that her clients will trust and appreciate.  Call her anytime to get started with your goal!
"Jamie Cobb was so organized, helpful, professional and fun that house hunting was not stressful at all. She lined up listings well in advance and gave us ample time to get there and move on to the next property, sometimes seeing 5 houses in a day. The timing and the market just weren't working in our favor but when the market stabilizes, without a doubt I'll work with Jamie Cobb again."
Nick Shoemaker
Nick was born and raised in South Jersey. He moved to Florida after college and began his Real Estate journey. He enjoys the Florida weather and all of the opportunities it allows- especially year-round beach trips!
He loves to travel around the world experiencing different cultures, and enjoys being well-versed in anything that he does. He has a very analytical mind, and genuinely enjoys performing research on a wide variety of topics- including investments and Real Estate!
Nick is very big on loyalty, has an appreciation for fine details, and has a great work ethic! His self-motivation to ensure that his clients are happy is what drives him to be successful in this industry!
Dianelis Gongora
Dianelis was born and raised in Cuba. She moved to Kentucky at a young age, where she earned her Associates Degree in Graphic Design.
A few years later, she moved to St. Petersburg to be closer to her family. Her enthusiasm for helping others inspired her passion for Real Estate, and she enjoys working hard for her clients to guide them through one of the biggest investments of their lives!
Hablo Español
Maelisa Coombs
Helping to build a bridge to the essential needs of her customer, Maelisa has a passion for service and is ready to help with your home buying and selling needs.  As a proud member of the Imagine Realty family, Maelisa carries the values of hard work, integrity, and outstanding client services into everything she does.  
Prior to joining Imagine, Maelisa enjoyed an extensive career in Retail that spanned more than 20 years, and has provided her with valuable skills that she uses daily in her business.  
Collaborative, patient, and a great listener, Maelisa respects her customers, offering honesty and integrity.  She has built a solid reputation in her community through her professionalism, attention to detail, and commitment to always put her customer's needs first.  She prides herself on building trust with her customers through communication and transparency.  
A native of New York, Maelisa grew up in Central New Jersey.  In 2013, she relocated to Southwest Florida for her corporate career and later moved to the Tampa Bay area.  She holds a degree in business with a concentration in Finance, and has studied graduate level courses in Marketing at Liberty University, as well as Interior Design with the NY Institute of Art and Design.
Maelisa is passionate about travel (her favorite location to date is Spain!) and home design (she curates assortments of home furnishings for a local shop in St. Pete!).
In her free time, she takes full advantage of the nature and outdoor lifestyle that Florida offers, enjoying time at local parks, running, biking and yoga.
Lisa Herndon
I am originally from South Georgia, where I obtained my Master's degree and pursued a teaching career of 20 years while raising a family. I have settled into living in Tampa, and am loving it. My passion for being in and around the water- whether it be fishing, scuba diving or wake surfing- makes Tampa the perfect place for me to live! I reside in South Tampa with my husband, and on the weekends we enjoy bike riding to the waterfront parks and visiting all the local shopping and dining.
I have always had a true passion for helping others and a life-long love of Real Estate. My twenty years of teaching provided me with the valuable skills of helping others problem-solve and reach their goals. My passions, desires, and experiences make it easy for me to offer a client-centered commitment to those I serve. I will listen to all of your needs and work tirelessly on your behalf.
Leslie Waldburg
I have been a resident of Jacksonville, Florida for over 40 years. I have traveled the state and am knowledgeable with all of the surrounding areas. My love for Real Estate began in November of 1996 when I purchased my first home. Since then, I have wanted each and every person to feel that warm and inviting feeling when they imagine themselves in that special place of their own, the place they can call home.
Throughout the years, I have worked in many areas of public relations. Whether pastoring, visiting with my patients in the hospital, or whatever the circumstances may be, at the end of the day the final conversation ends with "I just want to go home." 
Since that day, I made a decision to help as many people as I can to achieve home ownership. Whether it is your first home or your dream home, I want to be the Realtor that leads you home. So I ask you to "Let Leslie Lead you home."
Shreeya K. Vyas
WELCOME to the Sunshine State! Born and raised a Floridian, Shreeya grew up on Florida's Eastern Coast. She is a Florida Gator and Stetson Law Graduate with a passion for Real Estate and serving others with their Real Estate needs. Shreeya enjoys traveling but also staying local and exploring the gems of her area, both known and hidden. 
As a member of the Miami Association of Realtors, chartered by the National Association of Realtors, Shreeya prioritizes quality, integrity, and hard work. She highlights the importance of servitude and relationships with her clients. Her knowledge of the area, business, and connections as well as her desire and ability to meet the needs of her clients set her apart.
Contact Shreeya for all your Real Estate needs! She looks forward to working with you! 
La'Tiara Love
La'Tiara Love is a marketing professional who specializes in connecting people, products, and services. She earned her BBA degree from the Isenberg School of Management at Umass Amherst with a concentration in Marketing. Prior to joining Imagine Realty, she worked for corporations and organizations both nationally and internationally such as OnlyEnglish, Walt Disney World Resort, and Habitat for Humanity. 
Love volunteered and built her first home with Habitat for Humanity in 2019; she was thrilled to celebrate and dedicate the home to the new owners. She is a proud board member of the Sarasota African American Cultural Coalition, and is part of a team that is building an arts and history museum in Sarasota, Florida. She has earned several company awards for "excellence in leadership" in marketing, and the outstanding customer service award. She is excited about helping her clients find their dream homes!
Sebastian Quijano
Sebastian is originally from Peru!  He moved to Miami in 2015, where he obtained his A.A. in Computer Science, as well as his Real Estate License.  He is committed to listening to his clients' needs, providing excellent customer service, and working incredibly hard to foster relationships & successful deals.
Hablo Español
Carlos Sandi
Carlos Sandi was born in Montana to a lifelong and multigenerational military family. He grew up in South Florida and graduated from West Melbourne Christian Academy. After graduating, he joined the United States Army as a Petroleum Supply Specialist and a Wheeled Vehicle Operator where he served proudly for three years and twenty-one weeks.  After serving, he worked in both the finance and automotive industries.
He is an avid sport fisherman as well as a fly angler. He is a student pilot, advanced open water diver, and spearfisherman. Carlos began his career as a Realtor in 2022. He is an expert problem solver and communicator, and will always go above and beyond to help his clients achieve their real estate goals. His creative methods and thinking serve his clients in an unmatched fashion. If you are considering buying or selling a home, he and the Imagine Realty team are here to serve you.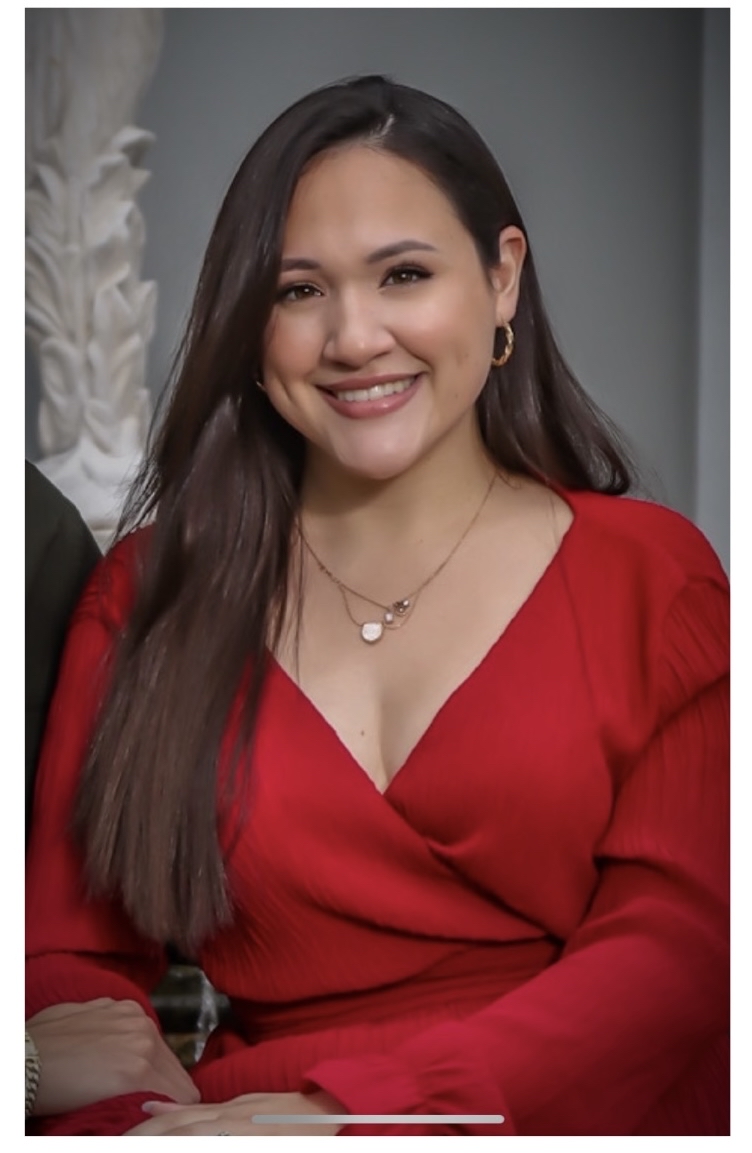 Stephanie Perez
Stephanie is a Florida native, but her heart is from Puerto Rico. She has a great understanding of real estate and investing, as she watched her father grow his construction business from the ground up. She has a passion for helping others find opportunities and achieve their goals.

In her free time, she loves to take quick trips back to the island to relax and look for her next real estate investment. Stephanie is fluent in Spanish and always goes the extra mile to cover all client needs. With over 10+ years of customer service and negotiating skills, she is ready to find you the perfect home or next flip project!
Hablo Español
Isabel Escalera
Isabel Escalera is a Rocky Mountain girl turned Gulf Coast lover. She is originally from Colorado and moved to Florida in 2016 to enjoy the weather and complete her Bachelor's degree in Psychology.  While going to school, Isabel was able to advance her experience working in customer service and gained legal knowledge working with accomplished lawyers.
Isabel loves spending time in the outdoors with her beagle named Luna, who is undeniably a Florida girl also.  She loves how her work in Real Estate has allowed her to experience what she enjoys most, which is getting to know people from different backgrounds and places!  Above all, she appreciates being a part of helping people accomplish their goals. For her, it is a positive feeling to know she is helping someone with one of the most exciting decisions in their life- buying a new home.
Una cosa más, le encanta cuando tiene la oportunidad de hablar su idioma natal, Español.
Hablo Español
Antoinette Collins
Hi!
My name is Antoinette.  I was born and raised in Philadelphia. (Go Eagles
, Flyers, Phillies and Sixers!
)
I moved to Tampa 3 years ago, and it was one of the best decisions I've ever made.
My hobbies are spending time with my 2 children, yoga, swimming, listening to music, traveling and networking.  I'm also very curious and love to read.

My goal is to use Real Estate as a way to help others build generational wealth and passive income.
Call me today to get started on your Tampa Bay sale or purchase!
Jon Randall
Jon is a native New Yorker who moved to Sarasota in 2020. He spent summers in the Tampa Bay Area as a child and has been in love with the area since his first visit.
As a Realtor, he enjoys connecting with clients from all across the country to find their dream home in sunny Southwest Florida. With over 15 years of experience in IT, Jon also has recently worked as a commercial helicopter pilot!
He prides himself on his unwavering work ethic, and will stop at nothing to ensure his clients are content.
Ladymirta Miranda
Hi! I go by Lady! I was born in Miami, raised in all areas of south Florida, and I enjoy traveling, ancient history, crafting, music, and good food! I currently run my own business and am on the road to learn all things real estate.
Since I was a child, I have always had a passion for helping others and making people smile. I always strive to be the best person I can be every day so I am always true to myself and my clients. I have always had an interest in homes and their designs, and often watched HGTV with my grandma, so I thought one day why not become a realtor and make my visions come to life?!
I can't wait to show you what south Florida has to offer, and how dedicated I am to helping you find your dream home! 
Polly Kelly
Originally from Rochester, Michigan, Polly Kelly is an enthusiastic, ex-corporate design professional with more than thirty years of experience in the hospitality & retail industries. With a Bachelor of Fine Arts from Arizona State University, her first career path landed her a visual merchandising job at Dillards. From that point, she started freelancing her decorating skills until a second degree in Interior Design was inevitable.
Around 2000, she started drafting for an architect in Scottsdale, Arizona. She is familiar with architectural documents, building codes, remodels, custom design, and historic preservation.
While in Arizona, living and working at The Grand Canyon, she successfully designed and managed various interior projects for The National Parks, The Queen Mary, and The Gideon Putnam Hotel. Over the course of twenty years, her unique background led eighteen different moves throughout four states..talk about a relocation specialist!!
Not one to get in a rut for too long, Polly tried a variety of other things along the way; bartender, flight attendant, and hotel manager, to name a few, before her husband wore her down and finally convinced her to try real estate! As a true "people person," she knew her husband was right, and this was truly the next step for her.
In 2017, Polly and her family finally made it to Florida and a career in real estate was just around the corner. Polly not only has education and life experience, but she has also moved all over the country and lived in all different types of homes…she can truly help!
Joseph Webb
Born and raised along the foothills of the Blue Ridge Mountains in Greenville, SC, Joseph later studied interdisciplinary studies at the University of North Carolina.
He moved to Sarajevo, Bosnia and Herzegovina at age 23 to continue his studies and to open and manage a beauty salon. He completely immersed himself in the cultures of the Balkans and learned the local languages of Bosnian, Serbian, and Croatian.
When not working, Joseph enjoys walking the white sands of the Suncoast in the Tampa Bay area, kayaking, reading, and writing fiction. He loves to travel and is passionate about international cultures. He is also actively engaged with the LGBTQ+ community.
Joseph entered the real estate world because a house is not simply a collection of brick and mortar.  A home symbolizes family, a place of love, and the catalyst of personal growth, which cradles even our earliest memories.
Ashlee Deoncely
Hey there!  I'm Ashlee.  I was born in New York, but South Florida raised me.  Fun fact: French was my first language! I am currently a student of FAU, pursuing my Doctorate of Nursing Practitioner.  I have two small businesses- one is a home decor store, and the other supplies hair extensions.
I became a Realtor because I have always wanted to introduce someone to their new oasis.  "Home is our soft place to land, to prepare us to tackle the world outside our door.  It is much more than four walls; it is a place that surrounds us with beauty, feeds, and nurtures us."  
Now a proud member of the Imagine Realty family, I get to use all of my values such as my tenacious demeanor, integrity, and outstanding client service throughout everything that I do.  I look forward to working with you!